it's about years Diako Tejarat Saina cooperated with Sure-Grip and supplies Inline Artistic frames from this well-known company.
Sure-Grip is the leading manufacture of high end and recreational roller skates and roller skate accessories. Since 1937 Sure-Grip has been the foremost developer in roller skates, quad skate, inline skates, derby skates, hockey skates, Roller Skate bearings, and roller skate accessory technology made in the USA. Our product range stretches further than any other roller skate company to include wheels, bearings, plates, trucks, toe stops, artistic boots, speed boots, derby boots, hockey boots, hockey frames, and protective gear. Throughout the years we have continued the tradition of many companies such as Kryptonic, Hyper, Power Trac, Nova, Snyder, and Rock just to name a few. A family business that spans 4 generations tells you our dedication to the roller skate industry. When you want the best its always been Sure-Grip.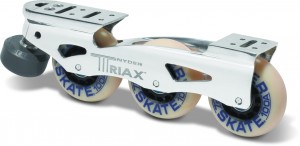 Sure-Grip manufactures all roller skate plates in the USA and has done so for its entire existence. Initially started with one in 1945 and has expanded to roughly 30 roller skate plates today with several more no longer in production. Our vast experience and technological innovations along the way utilizing CNC technology and advanced profiling we have been able to simply make a product better than anyone else.